As QuiltCon Together has now officially come to a close, we thought we'd share our finished Community Outreach (formerly known as Charity) Quilt with everyone!
This year's quilt presented a unique situation as we have all been apart due to the pandemic. So, with that in mind, we gave our members a very broad framework in which to make their blocks – minimum 9″ blocks with at least one curve and makers could use as many or as few of the included fabrics. Blocks could be created using any technique that the maker wanted to use. Chosen fabrics were cut, put into 2 block kits, and then mailed out to members who wanted to participate.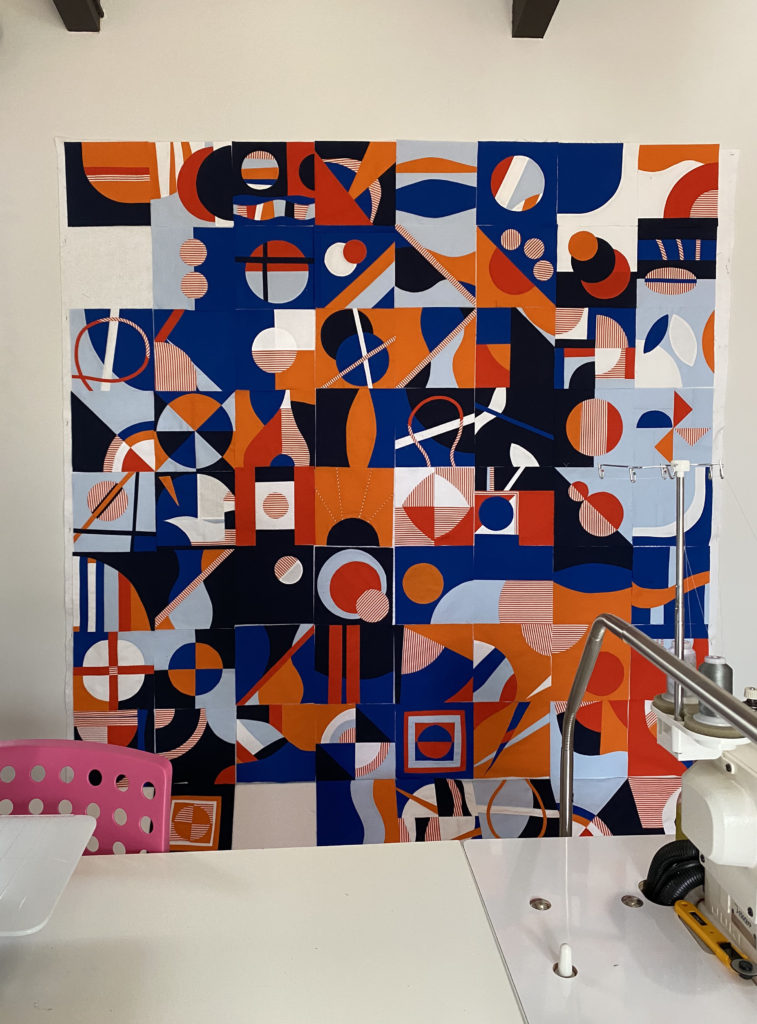 Blocks were made by 26 guild members and were all mailed back to our charity coordinator Kristyn Jansen who trimmed them all to the same size. They were then arranged and assembled into the quilt top by Jen Collins, Colleen Molen, and Kristyn at a distanced sew day. We then handed off the quilt to member Chris Broehmer who longarm quilted it for us. It then went back to Kristyn to be trimmed, faced, and then photographed for submission.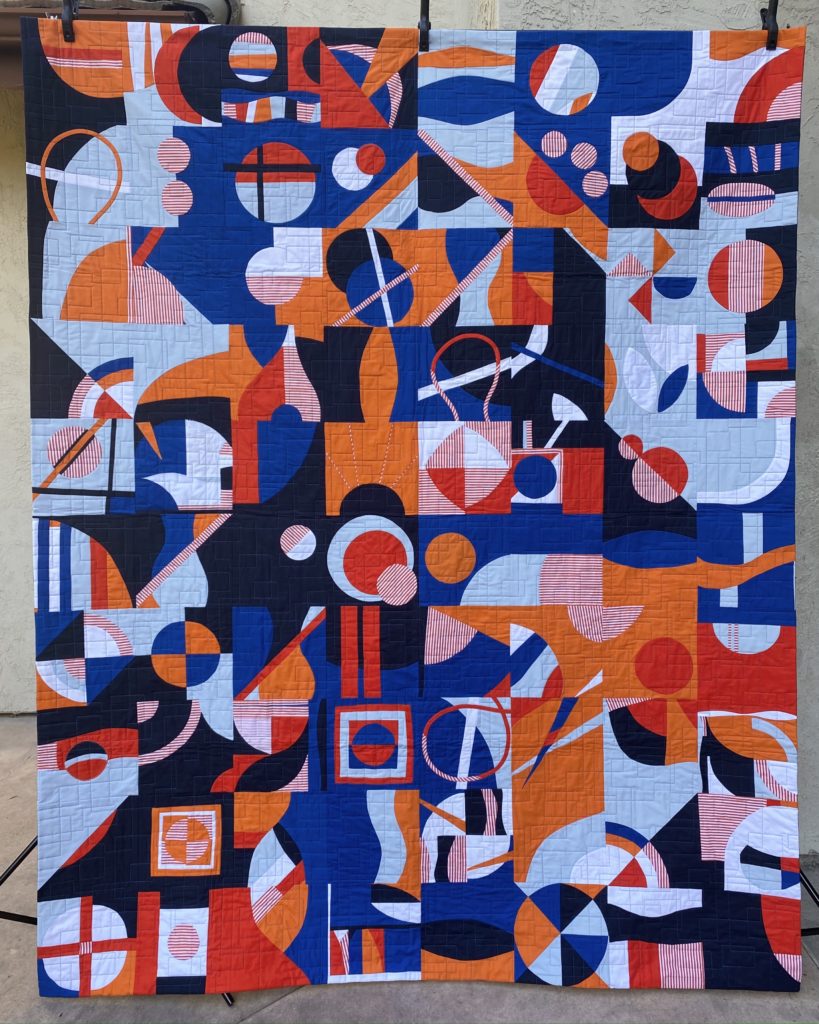 Quilt Statement:
San Diego Modern Quilt Guild – "Twists and Turns"
In this unpredictable year of together apart, our members were challenged to create blocks of the same size using curved piecing and to use any technique that they would like to achieve the curved element in their block. They were not given any direction beyond "include at least one curved element."
We did not know what these blocks would look like or how they would work together with such a broad prompt, but they came together to create flow and movement throughout the quilt. Though we're not physically together to create, we're many voices still able to make connection with a shared purpose.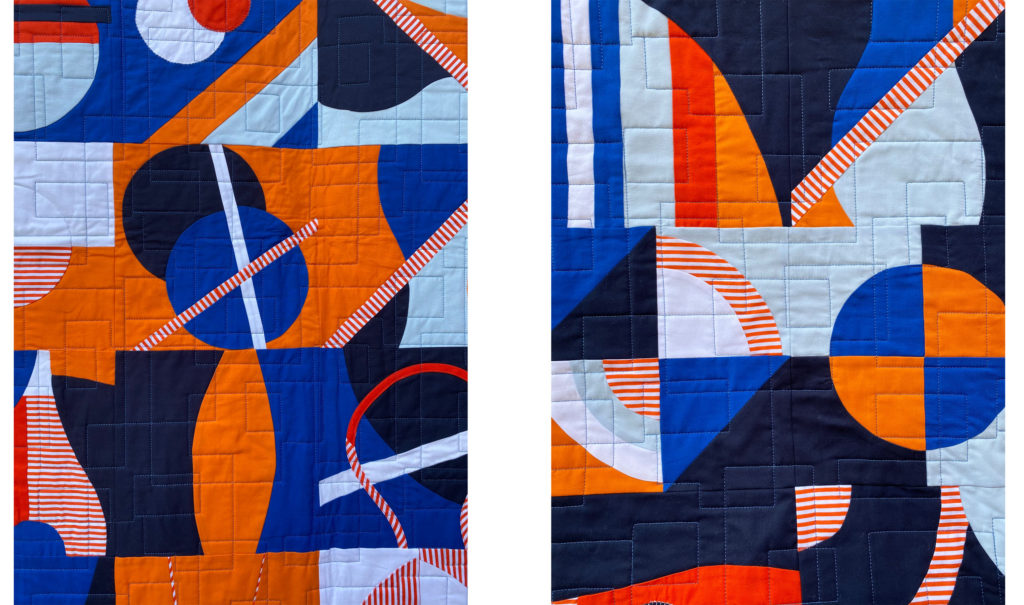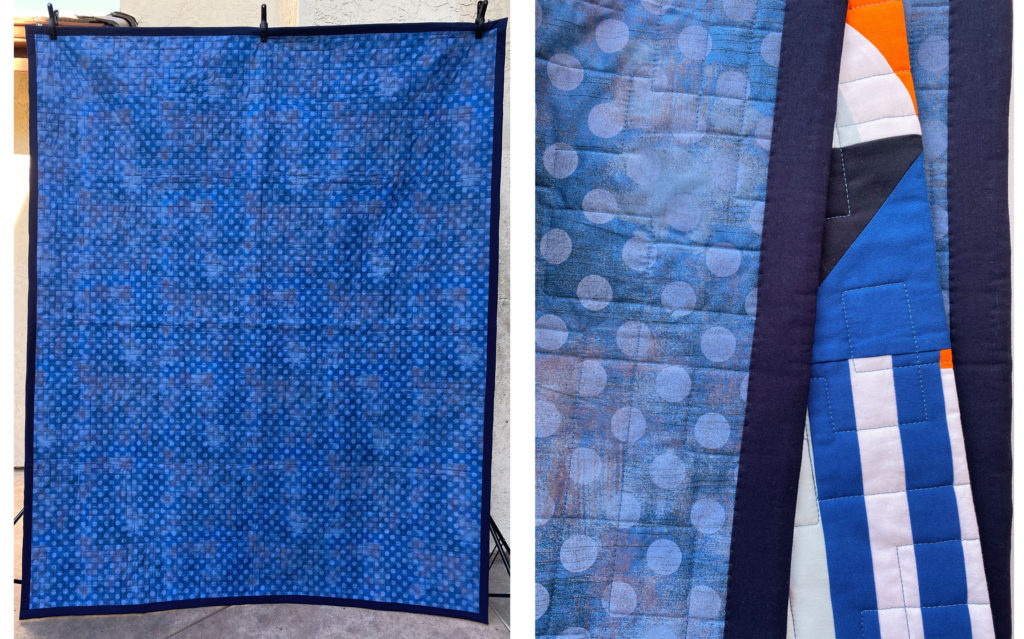 ---
Written and posted by: Kristyn Jansen