Ronald McDonald House
January – April 2022
Ronald McDonald House Charities of San Diego provides a "home-away-from-home" for families with children being treated for serious, often life-threatening conditions at local hospitals. We will be supporting them by donating quilts for their Welcome Bags that every family receives as well as donating quilts for other needs as they arise at the House. We will be accepting all sizes of quilts for this trimester's project.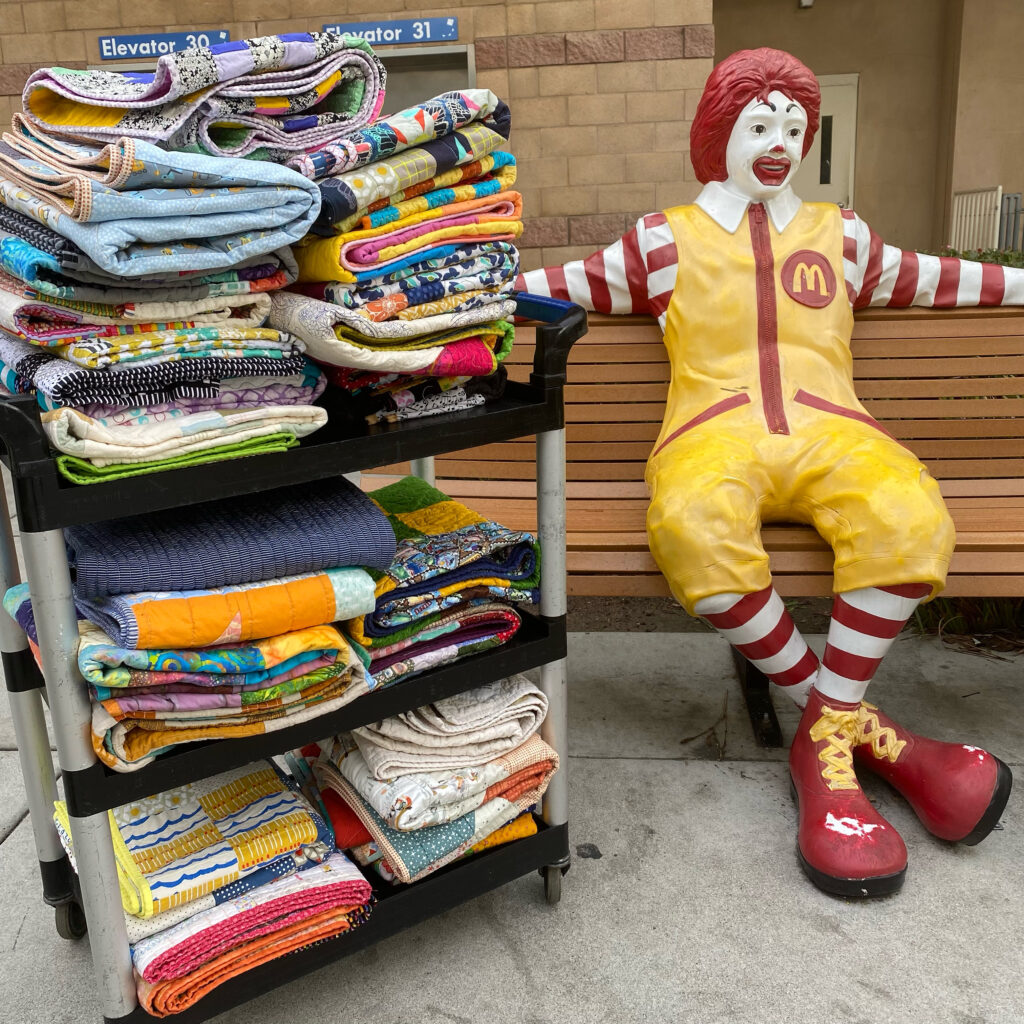 Riverside Medical Center's Chemo Lounge
September – December 2021
We support the Chemo Lounge by providing quilts for patients to use during their treatment at the center. Patients are able to keep the quilt they have chosen after their treatment.
Our focus for this trimester is on lap/throw sized quilts – approximately 50″ x 60″ or larger.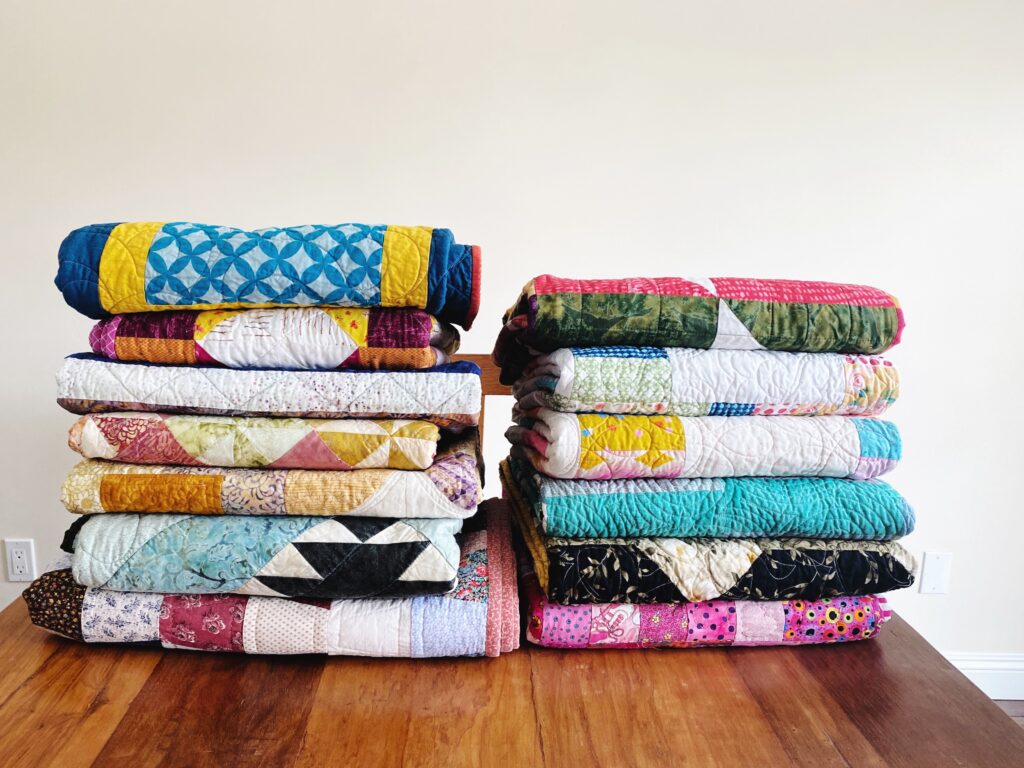 Community Resource Center – Holiday Baskets Program
End of The Year
We support the Community Resource Center and their Holiday Baskets program by donating quilts of all types and sizes at the end of the year. This program helps to support families in need and allows them to select from a variety of goods such as food, clothing, blankets, toys, and more.