Our July newsletter is now available! We have a lot of exciting upcoming events and workshops, so be sure to check it out!
Upcoming Workshops:
We are excited to be bringing Latifah Saafir and Jen Carlton-Bailly to the guild for some workshops in August and September.
Latifah will be presenting her Glam Clam pattern in a workshop on Saturday, August 17th from 9:00 – 4:00 at Quilt in a Day. The workshop is $100 and includes the lunch. Signups for this workshop are open – for more information about this class or to sign up, check out the blog post here: Glam Clam Workshop
Jen Carlton-Bailly will be coming to San Diego in September and will be teaching two curved piecing workshops. Sign ups for the Jen Carlton-Bailly classes will open up on the blog on Sunday, July 14th at 12:00pm.
The first will take place on Saturday, September 14th from 9:30-3:30 at Quilt in a Day. The cost of this class is $100 and includes lunch. She will be teaching her Caution! Curves Ahead class, where participants will learn to sew all types of curves:
Does the idea of sewing curves scare the heck out of you? Don't let it! In this class, students will learn different methods of sewing curves and lots of tips and tricks that will make it FUN and EASY! We'll talk about how to square up blocks and sew them together with beautiful matching points. Students will leave addicted to curves wanting to make all the quilts. These blocks are some of the ones we will learn how to make!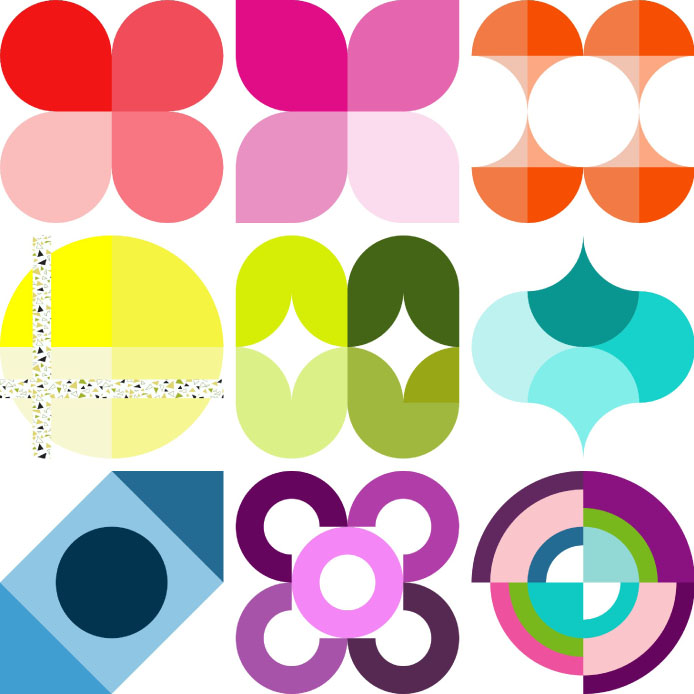 Jen will also be teaching a hand sewing class, Curvlets on Sunday, September 15th from 11:00-3:00 at Quilt in a Day. The cost of this class is $50 and does not include lunch.
Curvlets Class Description: Slow down, take a seat, quiet your mind and start stitching. In this curvy hand sewing class you'll learn how to prep your project, use templates for marking, and tips and tricks on cutting sewing. We'll be working in small scale, 1 1⁄2", but if you'd like to go bigger the technique is the same and will be accommodated. You'll leave this class in love with hand sewing and eager to bring it with you everywhere!