Our charity program year is broken up into trimester projects and as we're currently into the second trimester of the year, it's time to present our JIT My First Home group project.
We typically provide fabric and kits for members to take, sew up, and return to our Charity Coordinator Kristyn, but seeing as we're all sewing at home for the time being, we're asking for this group project that you use fabric from your stash for these blocks. If you are in need of fabric in this color palette, please email Kristyn at sdmqgcharity@gmail.com to make arrangements.
A little about the JIT My First Home Project:
JIT is an organization that helps support those in San Diego County, ages 18 – 26, and is for anyone that has ever spent time in the foster care system. They provide various services to these individuals to help them break the cycle of foster care, become self-sufficient, and build a secure future.
We support the My First Home project, which helps to set up a first apartment and furnish that apartment for each individual. Our focus for this trimester is on throw and bed sized quilts. Quilts should be 50″ x 60″ or larger.
Our block for this trimester is an Improv Triangle block. You can create these blocks using various methods, but here's a quick and easy way that makes two blocks at once.
First, here's our color palette of blues, aqua/teal, greens, and yellows with light greys and low volume. Feel free to use any type of fabrics, solids or prints, as long as they fit in within this color range.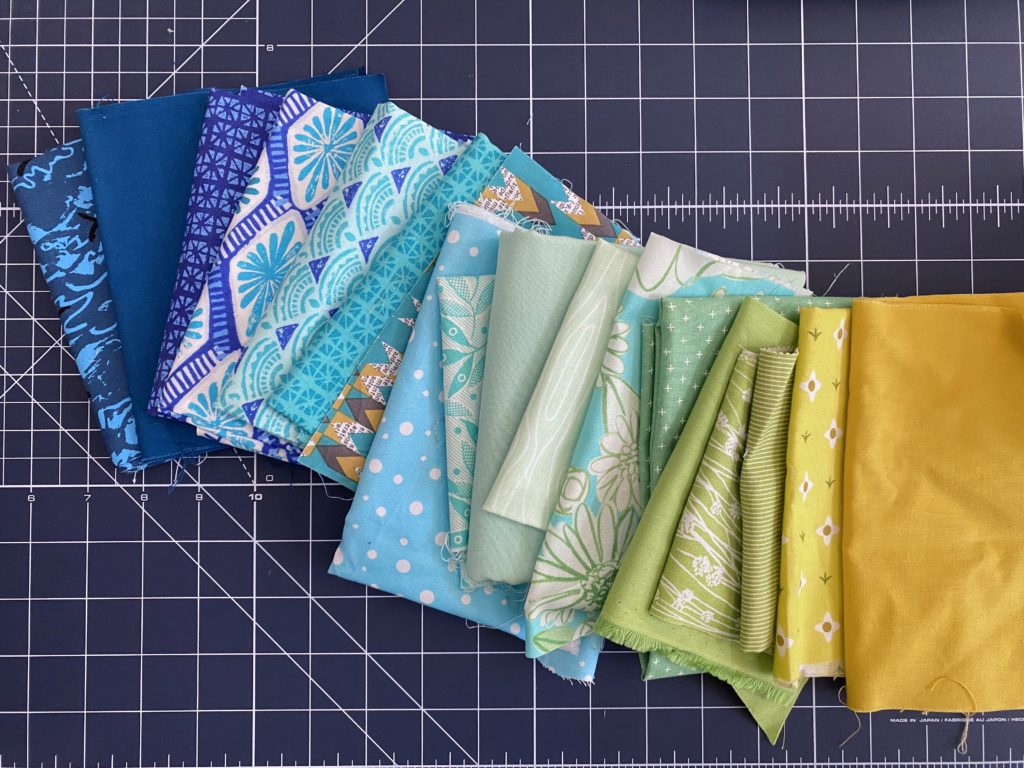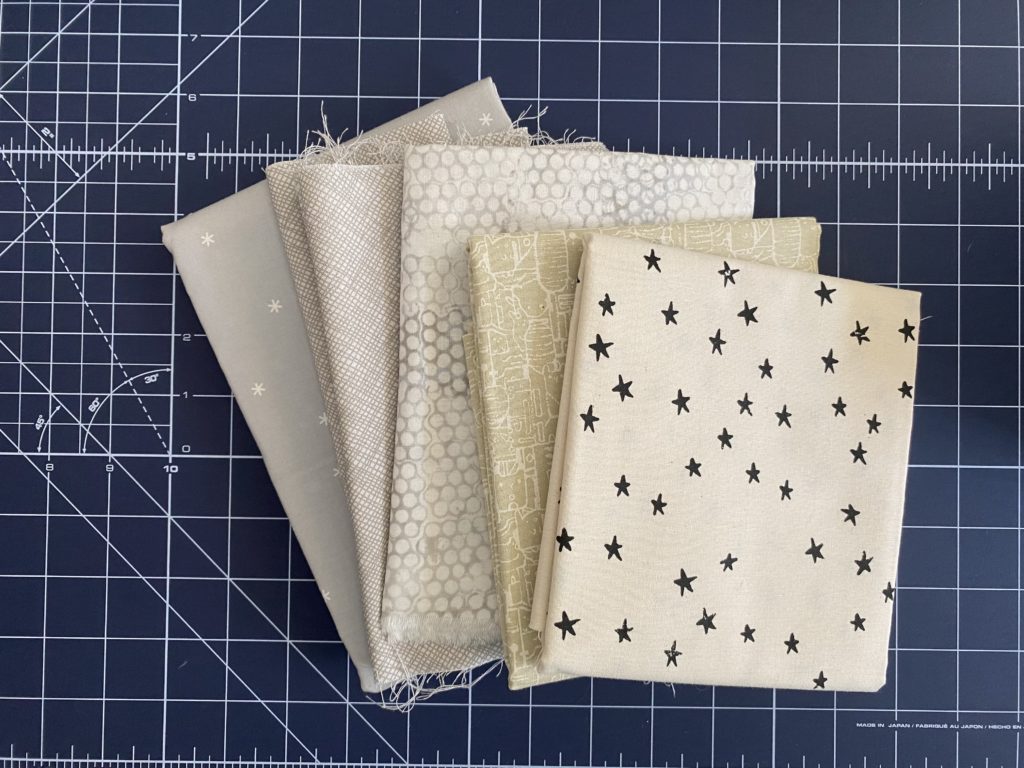 Next, you'll want to cut two pieces of fabric that are the same size and layer them on top of one another. The two pieces can be any two colors from the color palette.
These pieces can be a square or rectangular, just make sure they're the same size. They can be any size you'd like to make – want to make large 12″ blocks or small 4″ blocks, go for it! The triangle you cut from the fabric can also be any size – make it tall and narrow, or short and wide, or anything in between.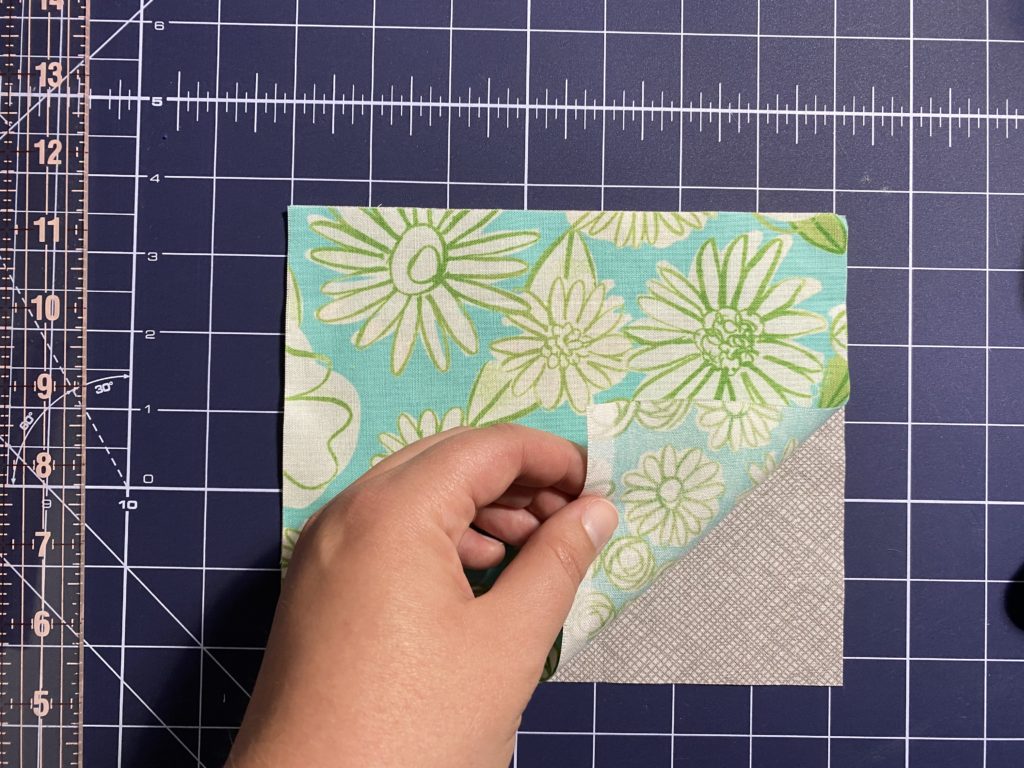 Once you have your two pieces layered, you'll be making two angled cuts on your fabric. The first should be cut from top to bottom on one side, then slide that to the side so that you don't cut into those pieces with your second cut. Make the second cut on the opposite side so that you have the other side of your triangle.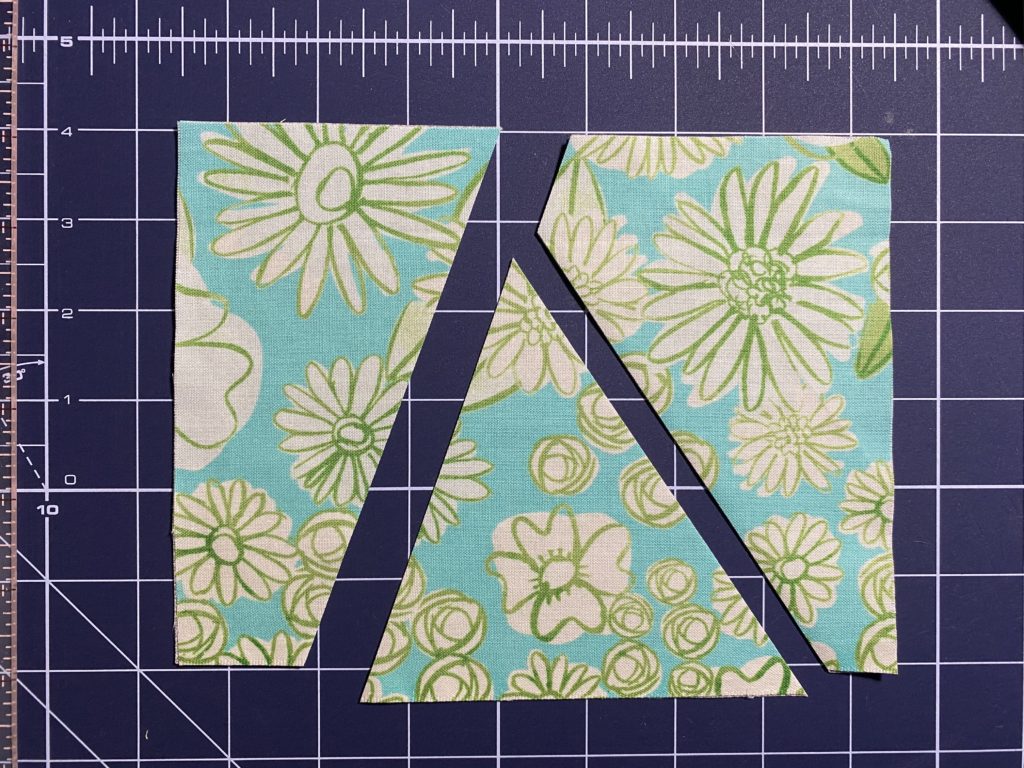 Swap your center triangle on each block so that you have the background in one fabric and the triangle of the second.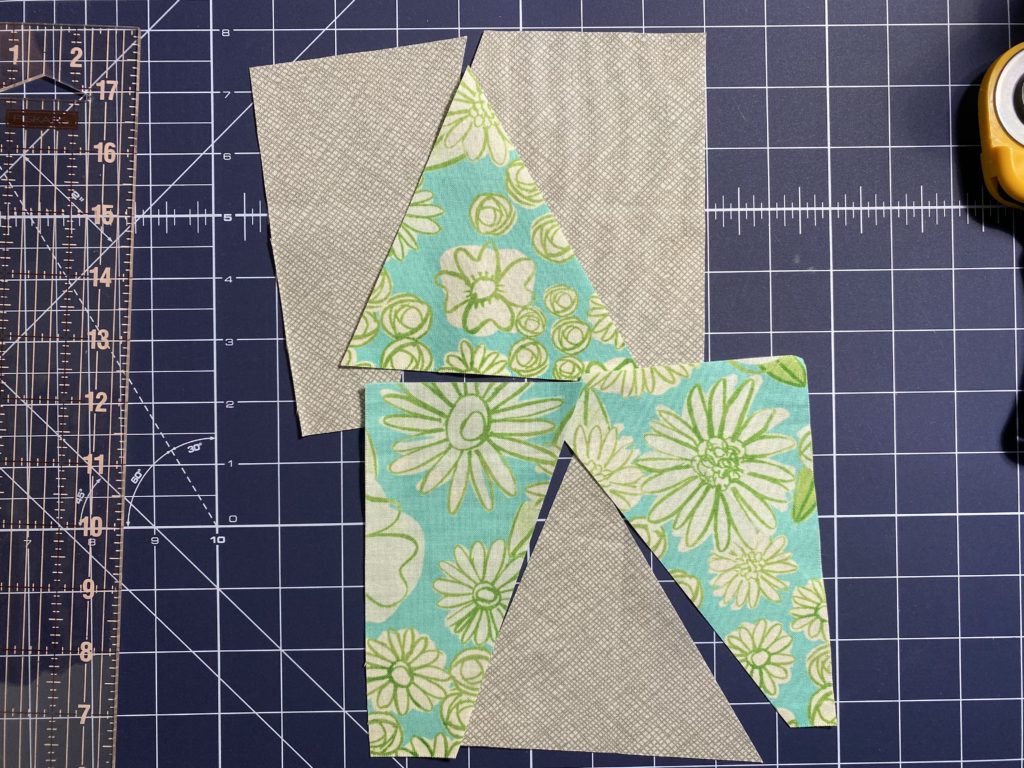 Sew up your block using a 1/4″ seam, press your seams to the side, and then trim any bits that over hang the edges. (For reference, these blocks are approximately 5.5″x6.5″)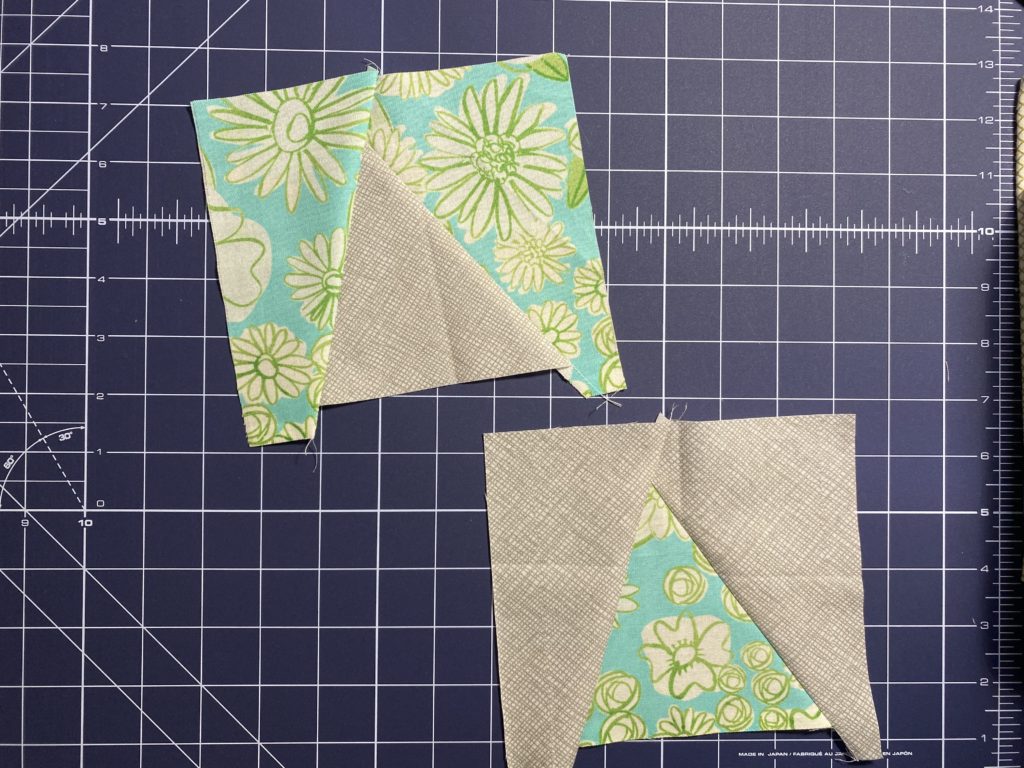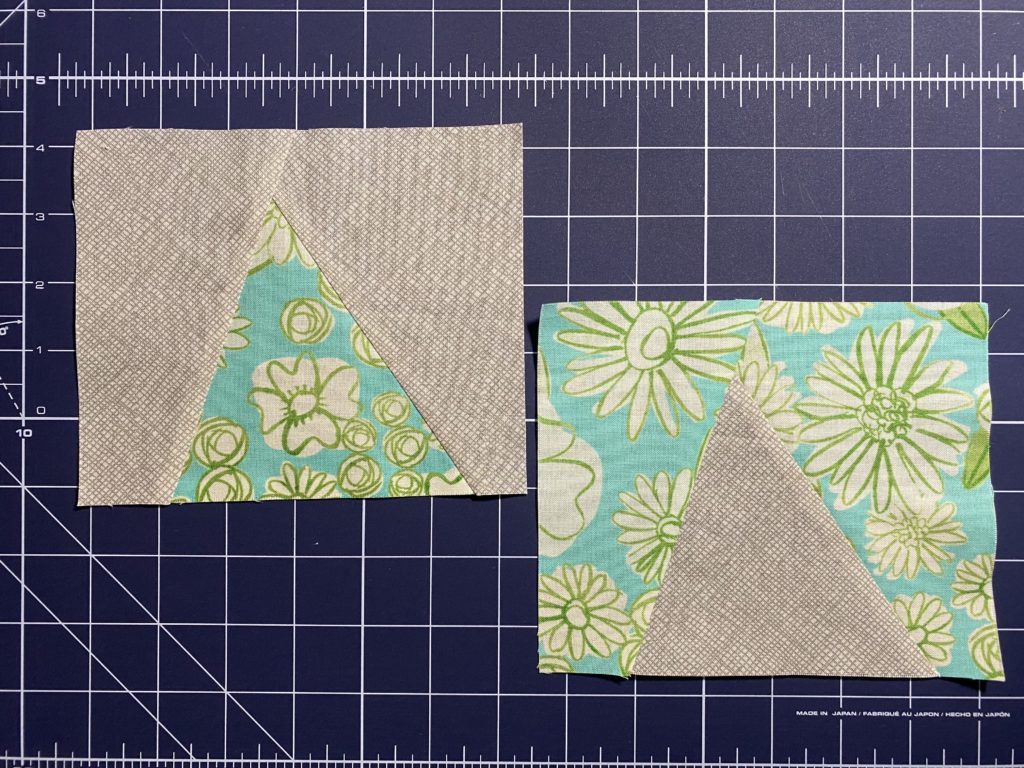 We'll be sewing these blocks through August, which is the end of our trimester. When you've completed your blocks, please email Kristyn at sdmqgcharity@gmail.com to make arrangements for either pick up or to mail them to her. Any other questions about this project or any of our other charity efforts can also be emailed to Kristyn.