We have a lot of exciting things happening with the guild in the next few months, so read on to find out what we have planned!
Elections:
Elections for the 2021 guild board are coming up in October. We will be taking nominations at our September meeting that will be voted on in October. All of the current board members have termed out in their positions, so all of the board positions are currently open and available.
If you are interested in being on the board or would just like to find out more about the board positions and what each entails, email Jill or the board at sdmqgboard@gmail.com. We are planning to have a zoom meeting before the next meeting with the current board to talk with those interested in becoming a board member.
Jacquie Gering Workshop
We are excited to be hosting a Zoom workshop with Jacquie Gering on Saturday, October 10th from 1-4pm. She will be presenting a workshop on Improv Shape Studies –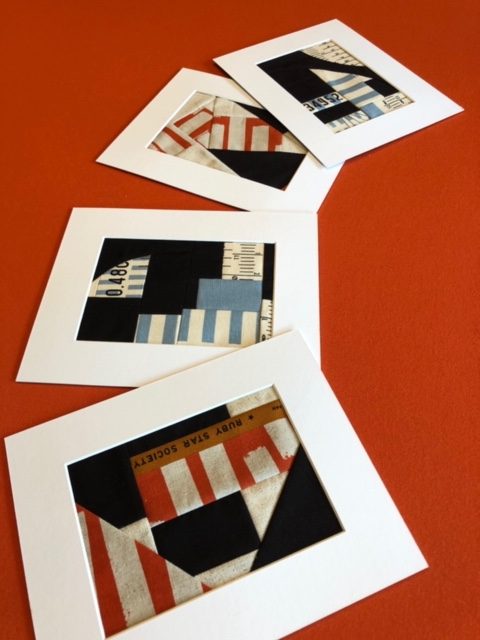 In this class students will learn the free piecing improvisational technique
from Quilting Modern as well as strategies to create effective
compositions.  Students will learn and utilize several techniques including
skinny line piecing, improvisational curves, angle piecing, paneling and
creating and assembling building blocks. Students will create several small
improvisational studies that can be framed or used as seeds for larger
compositions and quilts.
There are 25 spaces available for this workshop and the cost is $35. Spaces will be filled by lottery and payment can be made once you are notified that you are in the workshop. We will start a wait list, if needed, from those that do not gain entry into the workshop via the lottery. As per our workshop policy, you must register and send in payment (once requested) to fully be enrolled in the class.
Signups for this workshop will be posted here on the blog and will be open to SDMQG members for one week starting on Thursday, August 13th at noon and will close the following Thursday evening. If spots don't fully fill in that week, then we will fill the workshop on a rolling basis.
QuiltCon Community Outreach (Charity) Challenge Quilt:
The theme this year is curves and the quilt palette is made up of oranges and blues. We have chosen the following palette for our group quilt: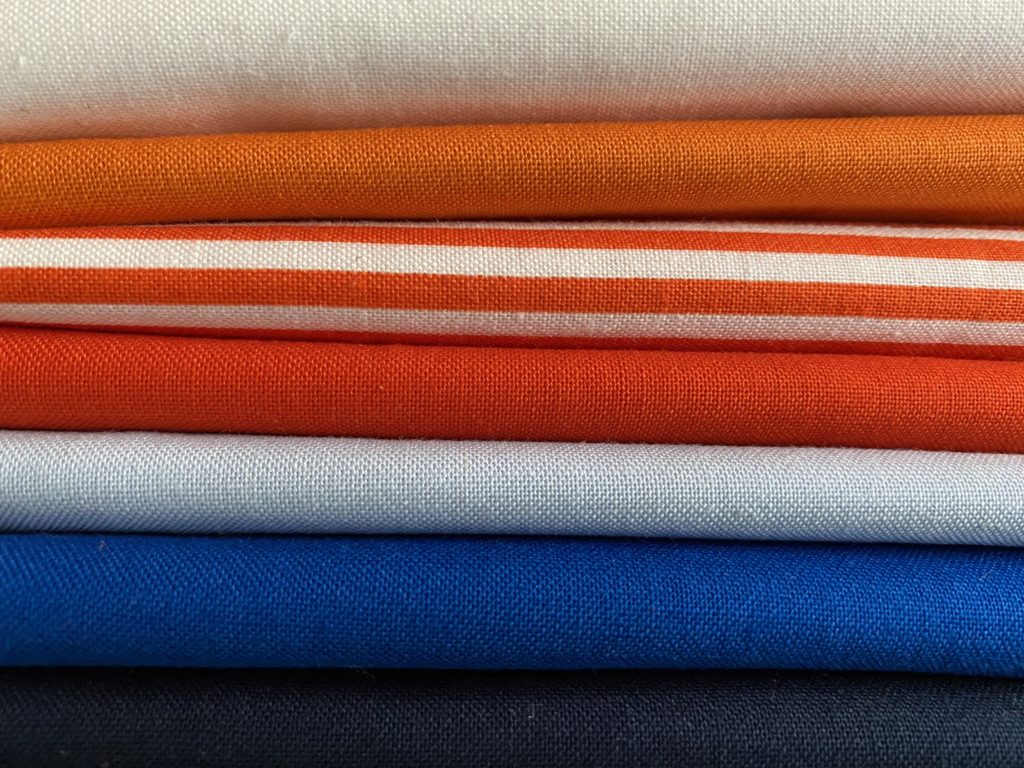 The quilt plan was announced at the August meeting and a full blog post about the quilt project will be coming shortly. Look for those details to be posted soon.
Word Challenge:
We challenged members to use black and white plus one color fabrics to make up a quilt for out August meeting. Our challenge for the September meeting is to make a word quilt – you can piece a word or words onto a quilt top, use text fabric, or use that text fabric to create your words. There are no restrictions on size or type of fabric you use. We're looking forward to seeing what you come up with!
Upcoming Zoom Sew-in and Meetings:
Our next Zoom sew-in will be on Sunday, August 23rd from 11-1.
The September guild meeting will be held on Sunday, September 13th at 11:00am on Zoom.
Members, you will receive Zoom links in your email to those a few days before the scheduled event.
Questions? Email the board at sdmqgboard@gmail.com