In case you haven't heard, this upcoming QuiltCon's Charity Challenge theme is to use small piecing. While the whole quilt does not need to be made up of all small pieced blocks, it should be the main focus. For more information about the challenge, check out the QuiltCon website.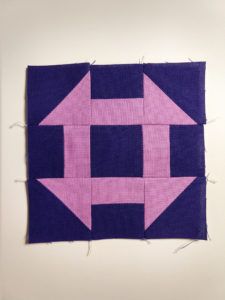 We have planned out the guild's quilt for this challenge and are raising our own challenge to guild members as well. We are challenging every member to contribute to the overall quilt design by creating one block. You are certainly welcome to contribute as many as you'd like!
For this challenge we are using Kona colors in the following palette: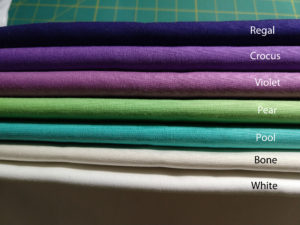 Blocks for the quilt must finish at 5" or smaller and may use up to two colors from the color palette above. The background will be made up of only the White and Bone colors, while the main parts of the quilt will use the other five colors. Blocks can be created using any method – EPP, traditional piecing, FPP, improv, ect.
Fabric for these blocks will be made available starting at the August meeting, but you may also feel free to use your own fabric if you have these colors available. All blocks will need to be returned to Kristyn no later than the October meeting, so that we have time to assemble the top and get it quilted before the deadline. If you would like to make a block (or to return a completed block), but are not able to make a meeting or sew-in, please email Kristyn and we will try to make arrangements.
More information to be discussed at the upcoming meetings!
Need some block inspiration? Check out these links:
Free Patterns:
Wombat Quilts Mini Quilt Blocks
Quilting Company's Bitty Block Series
Paid Patterns: